Alienware 15 R3 (AW15R3-7376SLV-PUS) Buying Options in 2020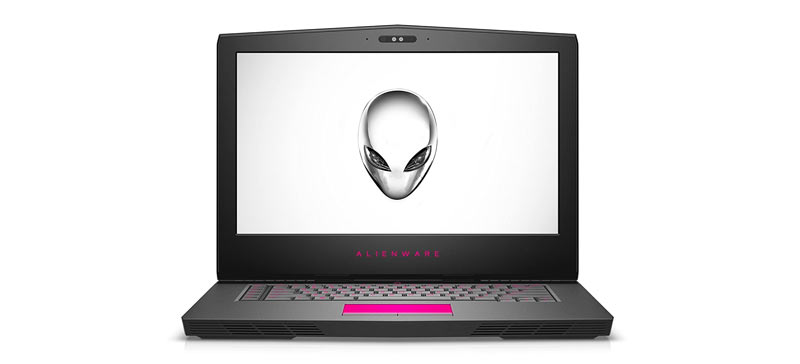 Disclaimer
---
We are supported by our readers. When you use links on our site to buy products, we may earn an affiliate commission. As an Amazon associate we earn from qualifying purchases.
---
This Alienware 15 R3 (AW15R3 7376SLV PUS) is still viable machine even by 2020 standards. Buying this slightly older model, either new or refurbished Alienware, is a great way to own a quality hardware at a lower price.
This model will cover the gold standard in gaming – 60 FPS at 1080p with Ultra settings – for many modern gaming titles.
Modern 2020 titles like – Gears Tactics (2020), Doom Eternal (2020), Hunt Showdown (2020), Escape from Tarkov (2020), Red Dead Redemption 2 (2019) and many others– are all playable at 60 FPS on Ultra.
Places to buy Alienware 15 R3 (AW15R3 7376SLV PUS)
Design, Build Quality and Handling
The device comes with a completely new design compare to the previous model, without steering form the Alienware's signature characteristics build through the years. This 2016 version comes more compact with less rounded design compared to the 2015 model.
This Alienware is re-born with many changes. The most striking of which is the strong robust build – a great feature for a gaming laptop.
Dell also seems to be concerned about the cooling system, that is why this Alienware 15 R3 (AW15R3 7376SLV PUS) received an additional pair of exhaust holes on the left and right side of the chassis.
Even though the design has changed, the concept of LCD hinges remains the same as the 2015 series. The dimensions of the LCD frame are really thick. With a length of 389mm, width 305mm and thickness of 25.4mm, this 3.5KG laptop is not light to handle.
The model has a 99 Whr battery that will give you 11 hours of regular use. Such a large battery capacity is not something we see often in a 15 inch laptop, even in 2020.
Keyboard
There are no significant changes in terms of keyboard and touchpad design. The keys travel is still 2.2mm.
There is a new keyboard feature called Alien-TactX which will minimize the system's wrong response due to two or more keyboard keys being pressed together. For macros 108 shortcuts that you can use. From the lightning side, there are several new modes not available on 2015 series.
Alienware 15 R3 (AW15R3 7376SLV PUS) – Specification and Features
Display : 15.6 inch FHD (1920 x 1080) IPS Anti-Glare 300-nits Display W/G-Sync
Processor : Intel® Core ™ i7-7700HQ (Quad-Core, 6MB Cache, up to 3.8GHz w / Turbo Boost)
Memory : 16GB DDR4 at 2400MHz (2x8GB)
Hard Drive : 256GB PCIe M.2 SSD, 1TB 7200RPM SATA 6Gb/s (Storage)
Graphics : NVIDIA GeForce GTX 1070 with 6GB GDDR5
Optical Drive : No ODD
Operating System : Windows 10 Home 64bit English
Camera : Alienware HD + IR presence detection camera. Windows Hello technology
Networking : Killer 1435 802.11ac 2 × 2 WiFi and Bluetooth 4.1
Audio : Alienware Sound Center and Audio Recon software 2.0 Speaker configuration
7.1 Digital Audio out using an HDMI out connection
Battery : Lithium Ion (99 Wh) Battery
Power Adapter: Output: 240W
Input: 100-240 V AC, 50/60 Hz universal
Ports / Interface :
1x Power / DC-in Jack
1x RJ- 45 Killer Networks e2400 Gigabit Ethernet
1x Type-A SuperSpeed ​​USB 3.0 Port
1x Type-A SuperSpeed ​​USB 3.0 Port with PowerShare technology
1x Type-C SuperSpeed ​​USB 3.0 Port
1x Thunderbolt  3 Port (USB Type-C with support for SuperSpeed ​​USB 10Gbps, 40Gbps Thunderbolt, and DisplayPort)
1x Alienware Graphics Amplifier
1x HDMI 2.0 Output
Port 1x Mini-Display Port 1.2 (certified) Output
1x Audio Out 1/8 ″ Ports (Compatible with inline mic headsets)
1x Headphones 1/8 ″ Ports (retaskable for Microphones / Line-In analog audio inputs)
1x Noble Lock ports (cable and lock sold separately)
System Dimensions : Height: 1 inch (25.4mm) | Width: 15.3 inches (389mm) | Depth: 12 inches (305mm)
Weight : 7.69 lbs (3.49 kg)
Alienware is always a bit late in adopting new hardware into their gaming laptop lineup, this is due to their desire to have a mass production with as minimal bugs as possible. Their RMA is the lowest compared to other brands. Including the unit that we are reviewing now.
On the RAM side, this model uses 16GB DDR4 at 2400MHz, but can go up to 32GB with two stick at 16GB each. For storage, this laptop actually offers many upgrade options. There are two M.2 slots, one of them is 2242, and the other is 2.5-inch SATA. The unit we review has 256GB SSD PCIe made by Toshiba. In total, you can get storage capacity of up to 5TB with a combination of the three interfaces.
Although not all of it is new, Alienware 15 R3 2016 Edition (AW15R3 7376SLV PUS) carries several unique features, distinctive for a premium gaming laptop in 2016.
The newest was the dedicated Tobii Eye Tracking module.
Sound
The 15 R3 is equipped with speakers with a 2.0 configuration. According to the official website, these two speakers are supported by speaker boxes with larger dimensions to produce better sound. In addition, Alienware Sound Center and Audio Recon software is included as audio enhancement.
Ports & Connectivity
This gaming laptop has all the ports and modern connectivity 2016 had to offer. For video output, you can choose between HDMI 2.0, mini-DisplayPort or ThunderBolt 3 Gen 3 40gbps. This laptop also supports external Alienware Graphics Amplifier for those of you who are not satisfied with the performance of the default GTX 1070.
For wireless connections, like the previous version, you have Killer Wireless from the Killer 1435 802.11ac 2 × 2 WiFi module which also offers Bluetooth 4.1.
Video Performance, Temperature & Power Consumption
Geforce GTX1070 offer extraordinary performance even in 2020, running many games on Ultra setting with 60 FPS.
The heat of course will be high at full load, but the new exhaust design is enough to keep the insides cool as possible.
Conclusion
Alienware made a great machine in 2016 that is still viable in 2020. You will have no problem playing even demanding games with good FPS.
The laptop has the characteristic "alien" design, the extra-large battery capacity, and good set of hardware components that will serve you well.
Desktops
Dell refurbished desktop computers
If you are looking to buy a certified refurbished Dell desktop computer, this article will help you …
Guides
Dell Outlet and Dell Refurbished Guide
For cheap refurbished desktops, laptops, and workstations made by Dell, you have the option to use …
Guides
Refurbished, Renewed, Off Lease
When you are looking for refurbished computer, you often see – certified, renewed, and off-lease placed in …
Laptops
Excelent Refurbished ZenBook Laptops
If you are looking for a compact ultrabook and a reasonable price, consider a refurbished Asus Zenbook …