Best Desktop PC for Trading: Guide to Choosing the Right Specs (Day and Algo)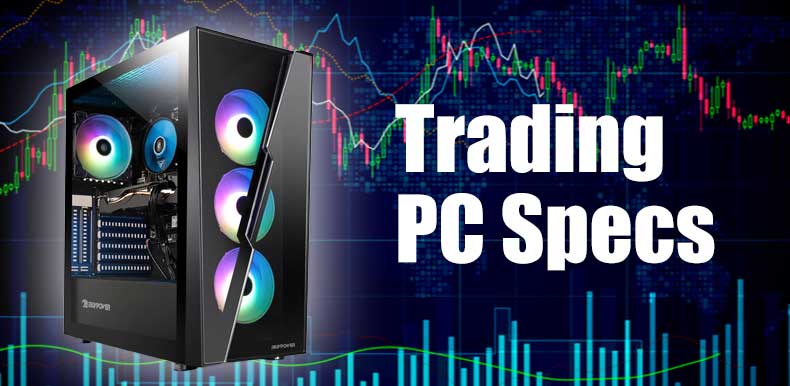 As computer builders who have helped many traders in the past, we understand the importance of having a trading desktop PC that can keep up with your fast-paced trading needs. It can be overwhelming to navigate through the sea of options and specs when it comes to building good trading PC. We will provide you with our expert advice and recommendations on what specs to look for when building a desktop PC for trading, whether you are a day trader or an algo trader.
During the years of building trading PCs, we have found that the most important factors that a good trading PC should have are:
The ability to run multiple trading programs simultaneously without lagging or crashing.
The ability to open multiple browser tabs and Excel spreadsheets without slowing down.
The ability to display multiple charts and indicators on different monitors.
A reliable network card to execute trades quickly.
In this article, we will look at what makes a great desktop PC build for algorithmic and day trading in terms of hardware components. In this guide we look at the processor (CPU), the graphics card (GPU), memory (RAM), storage (SSD), and the available ports.
Pre-built desktop PCs for trading
Before we dive into the hardware components that make a good trading desktop PC, let's take a look at a couple of pre-built options we have used and we considered a good buy.
There are many pre-built desktop computers out there, each with their own specifications and features. However, in this article, we'll be providing you with our top suggestions for pre-built desktop computers that are specifically tailored for traders.
These suggestions are based on the components and features that we discuss in detail throughout the article, ensuring that you get the best possible computer for your trading needs.
HP Envy Desktop – TE01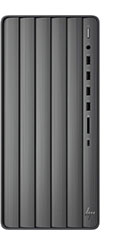 HP Envy desktop PC has 32GB DDR4 SDRAM for fast switching between applications, a 512GB PCIe NVMe M.2 SSD for quick boot-ups, and a 1TB Hard Disk Drive for ample storage space. It features an 11th Gen Intel Core i7-11700F 2.50GHz 8-Core Processor with NVIDIA GeForce GTX 1660 Super. The PC has a variety of ports, including USB 3.0 Type-C, USB 3.0 Type-A, USB 2.0 Type-A, HDMI, DVI, DisplayPort, and a Media Card Reader.
More info
---
Lenovo Legion i5 Tower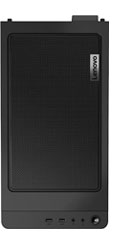 Lenovo Legion Tower features an 12th Gen Intel Core i7-12700F 2.10GHz 8-Core Processor (16MB Cache, up to 4.90GHz) and NVIDIA GeForce RTX 3070 with three Display Ports and one HDMI port for up to 4 monitors, this desktop offers powerful performance for your trading needs. With 16GB RAM, you can switch between applications seamlessly, and the 1TB SSD provides speedy data transfer and ample storage space. The PC has Wi-Fi 6 and variety of ports including USB Type-C, HDMI, and DP.
More info
---
iBUYPOWER SlateHako AD420N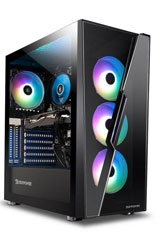 The iBUYPOWER SlateHako is a reliable desktop PC that is perfect for traders. Equipped with an Intel i5-12600KF 3.7 GHz processor and 16 GB of DDR4 RAM, this machine is more than capable of handling complex trading algorithms and data analysis. With a GeForce RTX 3050 8GB graphics card and a 500 GB NVMe SSD, it can deliver lightning-fast performance and seamless multitasking. The connectivity options include 6 USB 3.1 ports and 1 RJ-45 Network Ethernet 10/100/1000 port, allowing you to connect to various devices and networks.
More info
---
#We are participant in the Amazon Associates Program and we may earn a commission by linking to amazon.com.
Now, let's analyze the key elements that are generally considered to be essential for a trading computer.
CPU for a trading PC
When it comes to trading, having the right tools is essential. A good trading computer should be able to handle multiple brokerage applications and algo trading software instances. For that you need a fast and reliable processor that can handle multiple tasks and programs at once.
If you are one of those day traders that, in addition to their normal software setup, is using programming languages like Python, Go, Java, R to build tools and automate analysis and trading execution processes you will need a decent processor.
A good CPU is also essential if you are doing algo trading and running software like StrategyQuant X with a lot of strategies per hour. Good processor can save a significant amount of time and prevent program crashes or freezes.
That's why we are going to suggest desktop PC hardware with power users in mind. These are traders who use multiple software and charts simultaneously, utilize programming languages like Python, Java, C++, and perform complex technical analysis.
Based on these system requirements and the requirements of the most popular trading software, such as Bloomberg Terminal, Tradestation, Think or Swim, Lightspeed, DAS Trader, and Fidelity, we have assembled a list of CPUs that we have tested and recommended for a desktop PC for trading.
| | | | |
| --- | --- | --- | --- |
| Model | Cores (Threads) | Frequency (Turbo) | Good for |
| Core i5-8600 | 6(6) | 3.1 GHz (4.3 GHz) | day trading |
| Core i5-9600 | 6 (6) | 3.1 GHz (4.6 GHz) | day trading |
| Core i5-12400 | 6 (12) | 2.5 GHz (4.4 GHz) | day trading |
| Ryzen 5 3600 | 6 (12) | 3.6 GHz (4.2 GHz) | day trading |
| Ryzen 5 5600 | 6 (12) | 3.5 GHz (4.4 GHz) | day trading |
| Ryzen 5 5800X | 8 (16) | 3.8 GHz (4.7 GHz) | algo trading |
| Ryzen 7 7700 | 8 (16) | 3.8 GHz (5.3 GHz) | algo trading |
| Core i7-11700F | 8 (16) | 2.5 GHz (4.9 GHz) | algo trading |
| Core i7-13600 | 12 (20) | 2.7 GHz (5.0 GHz) | algo trading |
Graphics card (GPU) for trading desktop
For the most part you don't need a dedicated graphics card, especially if you are not running multiple software instances and charts.
However, if you're a day trader who uses multiple brokerage applications and performs complex technical analysis, you may require a desktop computer with a dedicated GPU. Integrated graphics may not be sufficient for running demanding charting software, and you may experience lag or other performance issues. In some cases, a desktop PC with a dedicated GPU may be necessary to meet your needs.
A dedicated graphics card can help improve the performance of data visualization tools and other applications used in trading.
You don't need an expensive GPU though. A decent mid-range GPU with support for three 4K displays is perfectly fine.
Best GPUs for a day trading desktop computer:
| GPU | Power consumption | Memory | PSU req. |
| --- | --- | --- | --- |
| NVIDIA GTX 1650 Super | 100 W | 4 GB DDR6 | 250W |
| NVIDIA GTX 1660 Super | 130 W | 6 GB DDR6 | 300W |
| NVIDIA GTX 1660 Ti | 125 W | 6 GB DDR6 | 300W |
| NVIDIA GTX 1070 | 145 W | 8 GB DDR5 | 400W |
| NVIDIA RTX 3050 | 130 W | 8 GB DDR6 | 300W |
| Radeon RX 6600 | 132 W | 8 GB DDR6 | 300W |
| Radeon RX 6600 XT | 160 W | 8 GB DDR6 | 400W |
Memory (RAM) for day trading desktop PC
The amount of RAM you need to run multiple trading apps depends on how many applications you're running simultaneously. The absolute minimum for any modern setup is 8 GB of RAM.  However, for trading a desktop computer, running multiple displays with multiple software apps, and an internet browser with a lot of open tabs, consider going for at least 16 GB of RAM. For algo trading it is good to have 32 GB of RAM, especially if you use NumPy and Pandas with big data sets.
The clock speed of your memory modules is not particularly important in the context of the usual trading software.
While the most commonly used standard speeds of RAM are generally sufficient for most users, it doesn't mean you shouldn't consider buying faster RAM if it's available at a lower price. However, keep in mind that if you purchase RAM with a speed that's outside of the standard specifications, you'll need a motherboard and BIOS that support those higher speeds.
To follow the recommendations, if you are building DDR3 setup, you should get 1600 MHz modules. For a DDR4 setup, anything from 2133 MHz and up to 2666 MHz is a good option, while for DDR5, modules between 4800 MHz and 5600 MHz are recommended.
Storage for a trading PC
For a day trading PC, you have two options for storage drives; a solid-state drive (SSD) or a hard disk drive (HDD). The SSD hard drives are faster and more reliable than HDDs. SSDs have no moving parts, which means they are less likely to fail and can access data faster than HDDs.
When it comes to storage capacity, you should aim for at least 512 GB of storage space for your trading software and data. However, if you plan to store large amounts of data such as videos or images, you may need more storage space.
The best storage drive for a day trading PC would depend on your specific needs and budget.
For the operating system and essential software, it is recommended to use an SSD to ensure fast boot and load times. You could use a 1 TB SATA SSD or an 1 TB NVMe SSD, with NVMe being faster but more expensive. Models like Samsung 980 Pro or Crucial P5 Plus for NVMe and Samsung 870 EVO for SATA SSD are good option.
For data storage, you could use an HDD as they provide larger storage capacities at a lower cost.
It is important to note that having a backup solution is also crucial for a trading PC as it ensures that your data is protected in case of a drive failure or any other issues. You could use an external hard drive or cloud storage for backup purposes.
Storage for algo trading
A good storage setup for an algo trading station should prioritize fast read and write speeds, as well as redundancy to ensure data integrity. One option could be to use solid state drives (SSDs) in a RAID setup, such as RAID 1 or RAID 10, for both the operating system and trading software as well as the data storage. This will provide fast read and write speeds, as well as redundancy in case one drive fails.
Additionally, it may be useful to consider using a separate drive or storage solution for long-term historical data, as this data may not need to be accessed as frequently and can take up a lot of space. This data could be offloaded to cloud storage solutions like Amazon S3 if bandwidth is not an issue. Compression can also be used to help reduce the amount of storage space needed for historical data.
Motherboard for trading PC
For a trading PC, it's recommended to choose a motherboard that supports at least 16GB of RAM and has enough SATA and NVMe slots and 3.1 ports for faster transfer of data and . This will ensure that you have enough memory to run multiple applications and that your data can be transferred quickly.
However, if you're not using a dedicated GPU and instead opting for an iGPU (integrated graphics card), you'll need a motherboard with at least three display ports or HDMI ports. This is because the iGPU relies on the motherboard for video output, and having multiple ports will allow you to connect multiple monitors for a more efficient workspace.
Power supply
The PSU is responsible for providing stable and reliable power to the other components in the system, including the CPU, GPU, and storage drives. However, for a trading PC, you don't need an overly powerful PSU.
For the suggested build, a 600W PSU is more than enough to power the system. You can even use 500W or 550W power supply for the GPUs we suggested. The idea is that you don't need a 800W or a 1000W PSU for trading PC.
These power supplies make the most sense for a trading desktop PC, as the focus is trading charts and not gaming graphics.
However, If you decide to upgrade the GPU to a more powerful one (to do ML for example), you will need to check the new GPU specification for the appropriate suggested power supply.
Allan Witt
Author
Allan Witt is Co-founder and editor in chief of Hardware-corner.net. Computers and the web have fascinated me since I was a child. In 2011 started training as an IT specialist in a medium-sized company and started a blog at the same time. I really enjoy blogging about tech. After successfully completing my training, I worked as a system administrator in the same company for two years. As a part-time job I started tinkering with pre-build PCs and building custom gaming rigs at local hardware shop. The desire to build PCs full-time grew stronger, and now this is my full time job.