What are the benefits of buying business class refurbished laptop?
Answer:
Refurbished laptops are usually "business class" devices engineered to higher standards due to the environment they were planned to operate in (think grumpy corpo workers).
Here are the most important benefits when buying a business-class laptop.
Higher durability than the usual consumer graded crap
More powerful and functional (CPU, more ports, etc.)
Easy to repair/upgrade
Quieter operation (Yes! Office workers can't stand whining computers.)
Less bloatware
If you want a well-engineered piece of machine at the lowest possible price opt for refurbished! .
Refurbished laptops have excellent specs, and great build quality.
You can buy a refurbished HP EliteBook 830 laptop for the price of $989. While buying it new will cost you $1623! Oh, and by the way, the refurbished offer has a 2 years warranty.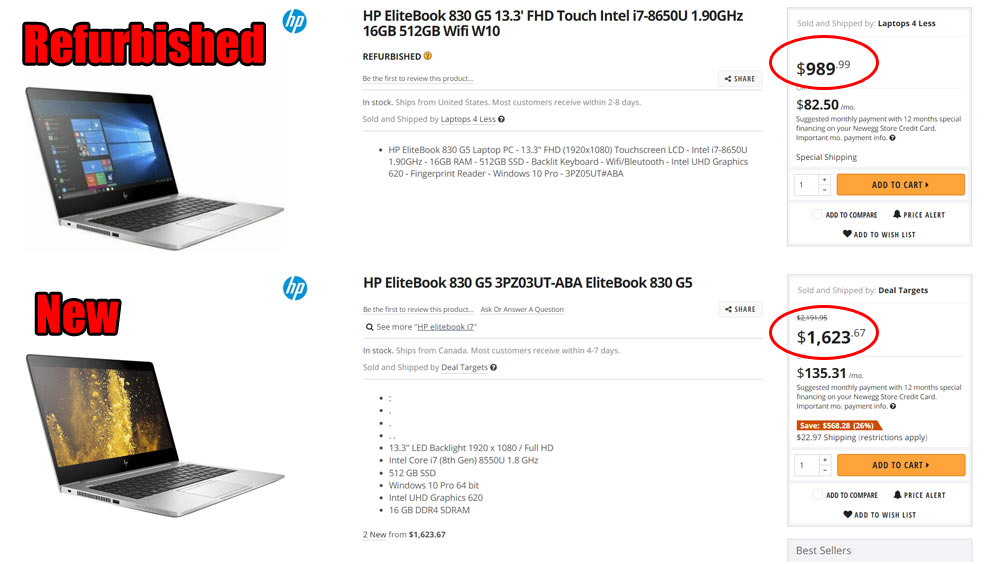 Almost $700 below the original price.
Search for more answers: