Refurbished Desktop Computer for Kids and School
Fast Eco-friendly Solution for Your Children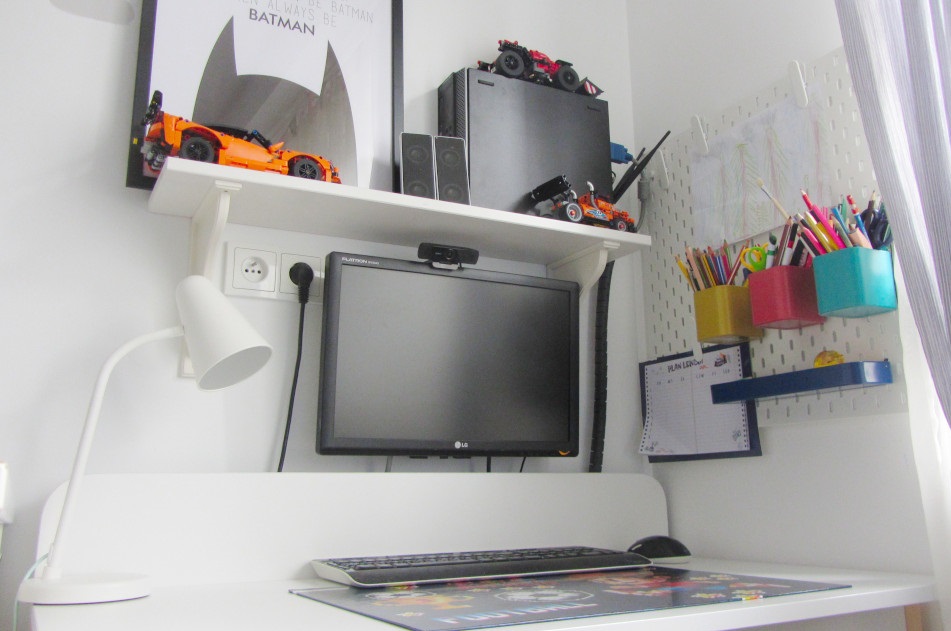 Disclaimer
---
We are supported by our readers. When you use links on our site to buy products, we may earn an affiliate commission. As an Amazon associate we earn from qualifying purchases.
---
We are supported by our readers. When you purchase through links on our site, we may earn commission.
Is this article for you? Are you looking for a computer for your kid? Is it going to be used mainly for schooling and not for gaming? Do you prefer a desktop instead of a laptop? Do you want a high quality full desktop setup for less than $300? Are you trying to avoid excessive consumerism? Do you want to lessen your environmental impact? Are you OK with buying used? If you answered positively on most the questions, you are probably at the right place. Don't have time to read? Below is our recommended configuration for a school computer.
Best refurbished desktop computer for your kid and school is:
Dell OptiPlex 3020/7020/9020
Small Form Factor (SFF) size
Intel Core i5 Processor
8GB of RAM
240GB SSD
Operating System Windows 10
Keyboard and Mouse – wireless Logitech MK120
Webcam Logitech – C270
Stereo Speakers
WiFi – USB dongle or PCIe card with external antenna(s).
Why Your Child Needs a Computer?
One might think that having a tablet or a large mobile phone will be enough. However, you might be wrong. Probably the main reason for having a computer at home is that it will teach your kid how to work with the operating system (Windows, MacOS or Linux), navigate programs and service the machine. These are all abilities which will be invaluable later in life.
Additionally, it will teach her/him how to use a keyboard efficiently. Although at some point brain to machine interfaces will be a common sight, effective use of keyboard is still a valuable skill which makes our time spent working more productive. Note: If you care to teach your kids how to use the keyboard properly, tell them about touch typing. There are many resources on the net, for example this one.
Additionally, a computer presents the kid with the opportunity to learn skills that one can't acquire using a tablet or phone – like programming, creating music, graphics, 3D designing and many more. Why not increase the future prospects for your child buy teaching her how to use a computer?
Desktop Computer as an Alternative to a Laptop
Laptops are great. They are portable and cheap, and we would recommend buying one, if it wasn't for few details. When a kid is using a laptop it is usually doing it while lying in the bed, couch, floor or another funny location. Very often he will eat while watching or playing, will create mess at one spot and soon move to another without cleaning the old one. Your kid will never learn to differentiate the work place from the dining table. We think that creating good habits while playing and working is important.
That's why a desktop computer is imperative, as it will oblige him to use it while sitting at the desk. All the work and media entertainment will be done at one place which should be kept clean and free of food. Maintaining order and keeping the desk clean will teach your child an important lesson in organization.
Other reasons for choosing a desktop over a laptop:
BIG Display – it is so much more comfortable to work with a big display. You don't want your kids wearing glasses by the age of eighteen, right?
A Desktop usually is much more powerful than a laptop. This is because laptops have processors which are running at reduced power due to insufficient cooling.
Desktops dedicated GPU are also much, much more powerful than a laptop one.
It is very rare that you can upgrade the components of a laptop. Upgrading a desktop computer is not only possible but easy – any child can do it. You can virtually change any component inside a desktop. This includes but is not limited to: Processor, RAM, Disk Drive, Dedicated GPU, Sound Card and others.
Spilling soda over your laptop will most probably kill it. While if you do this with your desktop, you will only need to change the keyboard.
Any kind of repair is much cheaper to do to a desktop than to a laptop. Very often a laptop will not be serviceable at all!
Desktop computers facilitate proper seating position! When you use a laptop your position will be by default not optimal. Prolonged laptop usage (especially on the lap) may lead to permanent health damage.
Why a Refurbished School Computer?
If you are living in a first world country and decide to buy a computer for your kid, you will most probably go to the Mall and pick a fancy machine for 1000+ bucks. However, do you really need to spend that much money? Does your kid need all this processing power? Is your kid going to play the hottest computer games? Do you want him to play those games, or you want him instead to have the opportunity to learn 3D design? Games are very addictive and it doesn't make sense to buy a fancy computer only for your child to be able to play the newest titles.
Why not, for a change, get a computer which is still good for running all kinds of creative programs (e.g. Scratch, SolidWorks, SketchUp, etc.) but at the same time is cheap and of high quality. Why not reuse and reduce waste? In 2019 the world generated 53 million ton of E-waste which equals to 7.3kg on average per person. However, for Europe the number is higher at around 16kg (35 lbs) per person. For North America the e-waste per person is even higher at 21kg (46 lbs). All of this waste has generated CO2 during production and additional CO2 after recycling. Unfortunately, much of the waste will end up in the landfill thus contaminating the environment.
For example to produce a desktop setup it takes around 1500kg (3306 lbs) of water, 21kg (48 lbs) of chemicals, and 240kg (530 lbs) of fossil fuels. Therefore, it is obvious to everyone that prolonging the lifetime of our electronic devices is the rational thing to do.
Refurbished business class desktops are of very high quality built and can satisfy all requirements for a school computer. They are quiet and will run 24/7 without a sweat. You don't make a compromise when you choose to buy a renewed desktop for your kids. It is even the opposite. You will get a desktop with higher quality build than the usual retail products. Such a computer will run quieter and has enough power to execute all the important applications.
There is even more, you can install a dedicated graphics card which will be able to run some decent games like Fortnite and Overwatch.
Why Small Form Factor (SFF)?
Desktop computers tend to be bulky and often take more space that we would like them to. This is the reason we recommend a desktop computer which is much smaller than the usual large models and will fit almost anywhere. The size that we recommend is called Small Form Factor (SFF) desktop.
When you have it in your hands you will appreciate the size and will understand why we like it so much. Of course, there are even smaller desktops (called Micro), but because of their small dimensions they are not as powerful and have reduced upgradability options.
The SFF desktop is really the perfect choice for your kid's school computer. A typical Small Form Factor desktop (e.g.  Dell OptiPlex 9020 SFF) is around 8 liters and measures 29x9.3x31.2cm (11.42x3.66x12.28 inches). It weights approximately 6kg and will easily be supported by a light-duty shelf. It is not visually obtrusive and will blend in the home environment. You can even put it inside a drawer or cabinet (just make sure there are holes for ventilation).
Why Dell OptiPlex 3020/7020/9020?
When buying a refurbished desktop computer one is mainly making a compromise between price and age of the device. The aim is to get the most recent (and thus capable setup) for the least amount of money. Currently 3020, 7020 and 9020 of Dell OptiPlex all fall into the sweet spot. These Dell desktops are not too expensive but at the same time have a very capable 4th generation Intel Core i5 processor. Their popularity is high and so is supply. This equals to prices lower than the corresponding models from the other manufacturers like HP and Lenovo.
Last but not least, the Dell OptiPlex models are known for their quality, reliability, and great design. When you buy one (even used), you are actually getting a great product which will serve you for a very long time – a product made by professionals for professionals.
Recommended Configuration
We recommend getting a model which has 8 GB of RAM. This amount should be more than enough. Working with only 4 GB of RAM is not suggested as you can experience some annoying delays while the operating system is swapping programs in the RAM. At the same time, using more than 8GB of RAM will not give you any significant improvements.
When selecting the drive it is best to opt for a Solid State Drive (SSD). It is much faster than a Hard Disk Drive (HDD) and will provide you with the biggest gain in performance compared to upgrading any other component in the system. It all depends on your needs, but in general a 240 GB SSD drive should be big enough for your child. For example a 240 GB drive is able to keep 60,000 large photos. In case you will need more space later, you can always install a second drive.
Make sure that the computer you are going to buy has a Windows 10 installed. You don't want to bother installing it later yourself. It will just waste your time and cost you a bit extra.
For keyboard and mouse we recommend wireless models. It will give your child extra flexibility when working and will keep the desk free of cables. Tucking away a wireless keyboard and mouse is also much easier. A good product is the Logitech MK120 keyboard and mouse combo – good quality at exceptional price.
These days, due to the higher demand, web cameras are very expensive – almost twice the usual price. You can opt for a cheap Chinese webcam with a microphone. If your budged allows it, we recommend the Logitech c270. It is a camera which provides good video and sound quality.
The Internet connection should be done using a LAN cable. This will provide a fast and stable connection to the internet. However, when this is not possible, you will have to settle with for a WiFi connection. It is not as fast as the cable one, thus make sure that you get a WiFi dongle or PCIe card which has an external antenna(s). The external antenna will give you stronger signal, resulting in higher transfer speeds.
For a dongle you should pick something similar to the TP-Link AC600. It supports the new WiFi 6 standard and also comes with an external adjustable antenna.
For a PCIe WiFi we can recommend the TP-Link AC1300
Buying Refurbished – Tips
Seller's rating – Check opinions about the seller. Moreover, try to learn if the product being sold is in good technical and visual condition.
Fine print – Check carefully what you are buying into. For example sometimes you don't get a power cable and you will need to source it yourself.
Price – Buying refurbished doesn't guarantee you low prices. Many firms are selling at crazy high prices. Our strategy is to decide on a certain model and then find the best deal.
Child Care
Excessive use – playing games and watching videos too often might be detrimental to your kids. Try to establish limits and rules for using the computer.
Inappropriate content – If possible try to reduce exposure to advertisements. As a first step install an add blocker. For example you can use the Opera web browser which comes with a build in add blocker or go with Fire Fox and use uBlock Origin.
Communication with the wrong people – From time to time, check who is your kid communicating with. Like in the real world, the internet has some bad people hanging around.
Working position – explain to your child that it is important how one sits in front of the computer. Find them a decent chair which will facilitate proper seating position. A correct posture should look something like this: