Laptops with Full HD 1080p webcam (2MP and 5MP resolution)
Disclaimer
---
We are supported by our readers. When you use links on our site to buy products, we may earn an affiliate commission. As an Amazon associate we earn from qualifying purchases.
---
We are supported by our readers. When you purchase through links on our site, we may earn commission.
Despite the home office and video conferencing boom the web cameras of almost all laptops have not changed much. Usually what you get is a 720p webcam with poor resolution, weak contrast and burnt-out background.
But things are changing, and now more manufacturers are releasing laptop models with a proper, high quality, Full HD 1080p built-in webcam.
We have assembled a list of laptops to help you find the best model with a 1080p webcam.
Lenovo ThinkPad X13 Gen 2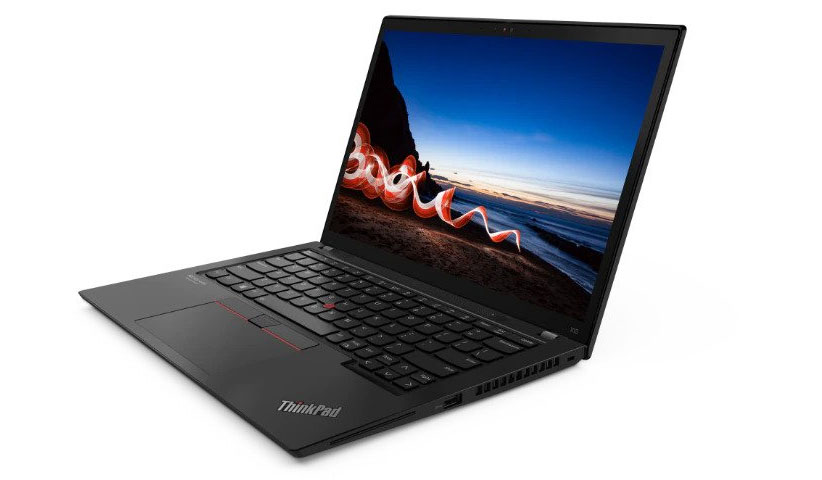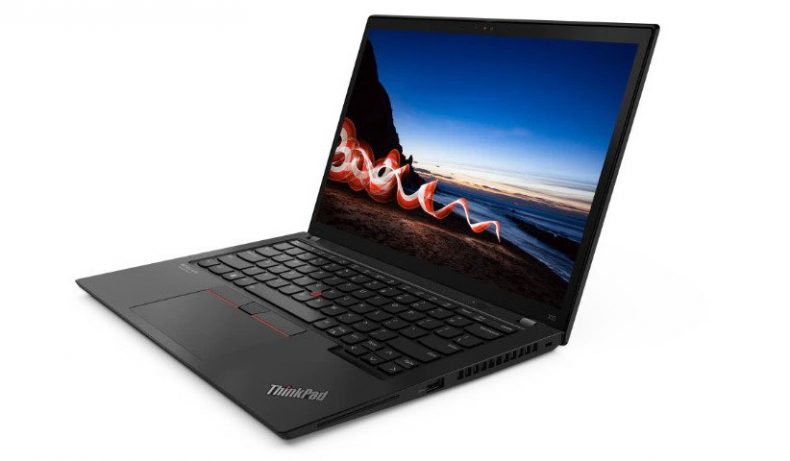 The ThinkPad X13 Gen 2 is the first model of many from Lenovo that comes equipped with a 1080p Full HD built-in webcam. Three of the available six variants, of this recent refresh, are equipped with the new 1080p webcam. Two models are using the Core i5 version of the Tiger-Lake architecture and one, the Core i7 version.
In terms of quality the Lenovo ThinkPad X13 Gen 2 shows lots of strengths. A high-quality case, good set of input devices and long battery life.
The 13.3-inch 16:10 aspect ratio display is perfect for mobile users. You have the option for touch and non touch versions with brightness of 300 nits for the Core i5 version and 500 nits for the Core i7.
The new Tiger-Lake CPU is more energy efficient than its predecessor and offers only slightly more performance. Due to this you also get an improved battery life.
Overall you should expect a smoothly running system with no delays or micro stutters.
ThinkPad X1 Extreme Gen 4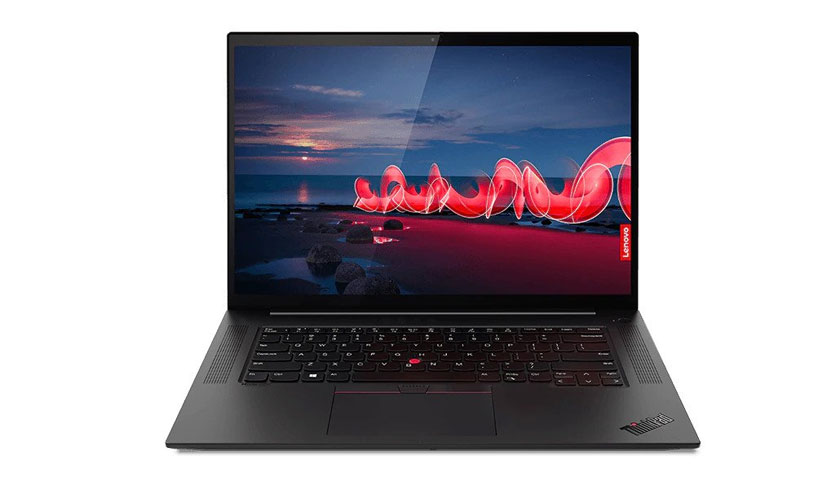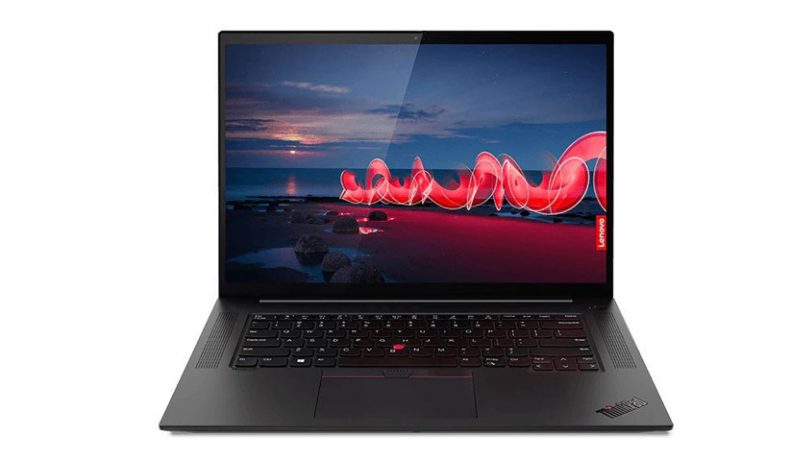 The newly available ThinkPad X1 Extreme Gen 4 packs a lot of power inside its thin and compact 16 inch chassis.
The system comes with the Intel Core i9 vPro H-Series processors (8 cores, 16 threads) paired with graphics cards from the GeForce RTX 3000 series. Thi sis definitely a lot of power for the average user, but for serious content creators, working with big media files and professionals managing large datasets, this model is a good option for a compact mobile solution.
The graphics options start with the integrated Intel UHD Graphics and end with the powerful GeForce RTX 3080.
The display includes a 4K version with 600 nits brightness and a 2K version with 400 nits. On top of the display you have a Full HD 1080p webcam with physical shutters for privacy.
The memory and storage can be pushed up to 64 GB and 2 TB respectively.
Thinkpad P1 Gen 4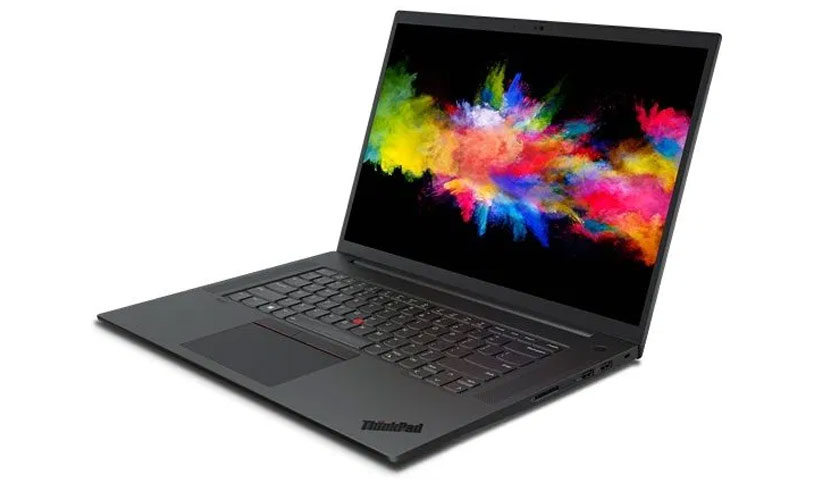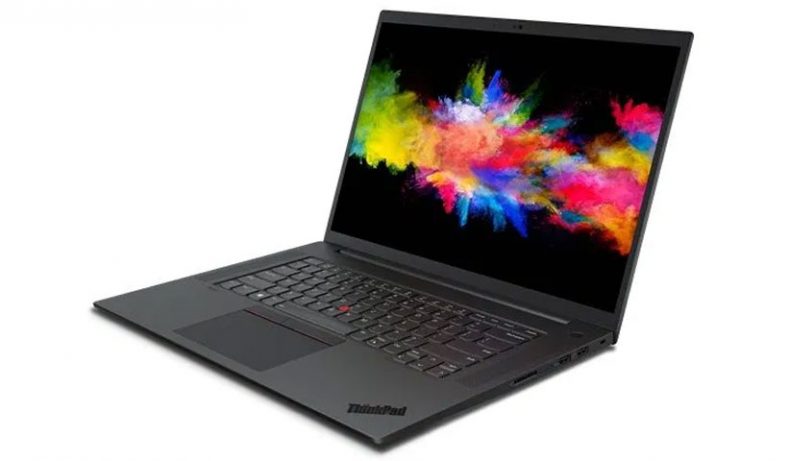 The ThinkPad P1 Gen 4 is a laptop made for performance with lightweight design and impressive hardware. This model can be assembled with either the latest 11th Gen Intel Core vPro H or Xeon processors and high end GeForce RTX 3070 or 3080 GPU.
The laptop features a redesigned 16″ UHD+ or QHD+ display with 16:10 aspect ratio, and Dolby Vision HDR features. The model has a narrow bezel with 1080p capable webcam inside.
For storage and memory you get a M.2 PCIe Gen4 NVMe SSD and up to 64GB DDR4 3200MHzRAM in either ECC or non-ECC options.
Мicrosoft Surface Pro 6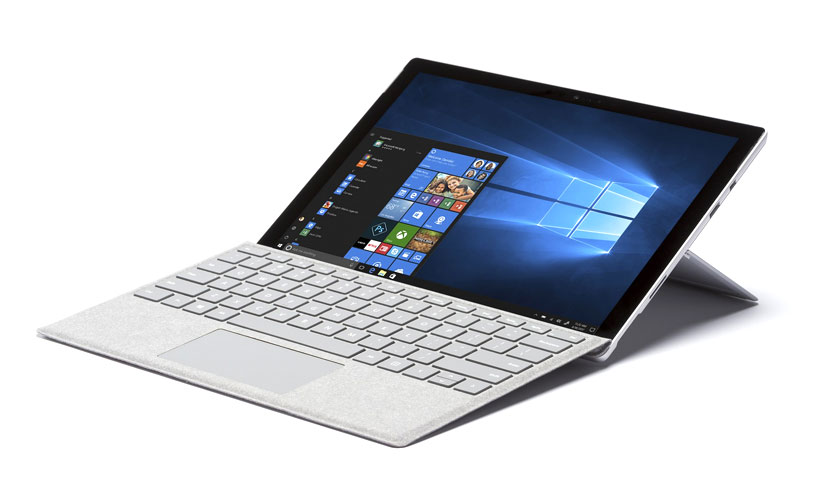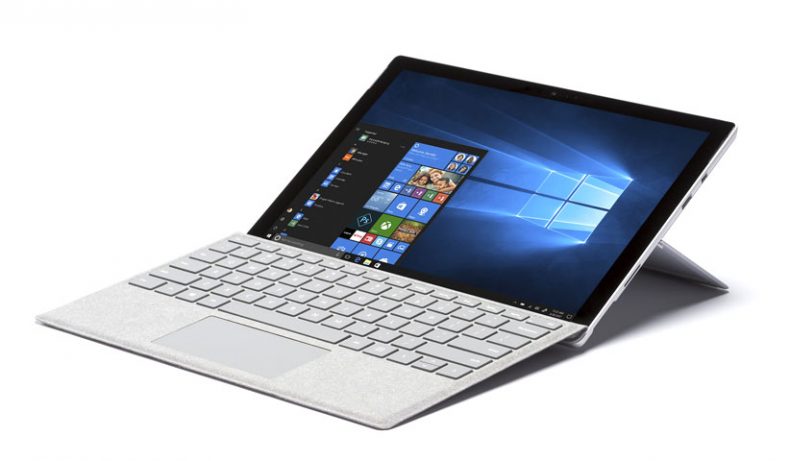 The Surface Pro models have always been a synonym for powerful performance in the smallest space possible. And this remains true for the 6th generation of Surface Pro models.
This version is still widely available and has a very competitive price in most places.
The Surface Pro 6 has not one but two IR 1080 built-in webcams. One rear, at 8 megapixel with autofocus, and one front, at 5 megapixels.
The most beefed up Pro 6 model has an Intel Core i7-8650U quad-core processor with up to 16GB of RAM and a 1TB SSD. Teh screen is 12.3-inch with 2736x1824 pixels resolution, and an aspect ratio of 3:2 with a 10-point touchscreen functionality.
All of the hardware is contained inside a 784 grams chassis which is 8.5mm thick. This model is significantly thicker than any conventional tablet, but also offers a ton of performance.
We should mention that all models since the 3rd version of Surface Pro, have 5 megapixel front and 8 megapixel rear webcam.
So if you happen to find an older model as a cheap second hand or refurbished offer, you will get the 1080p webcam as well.
MSI GE76 Rider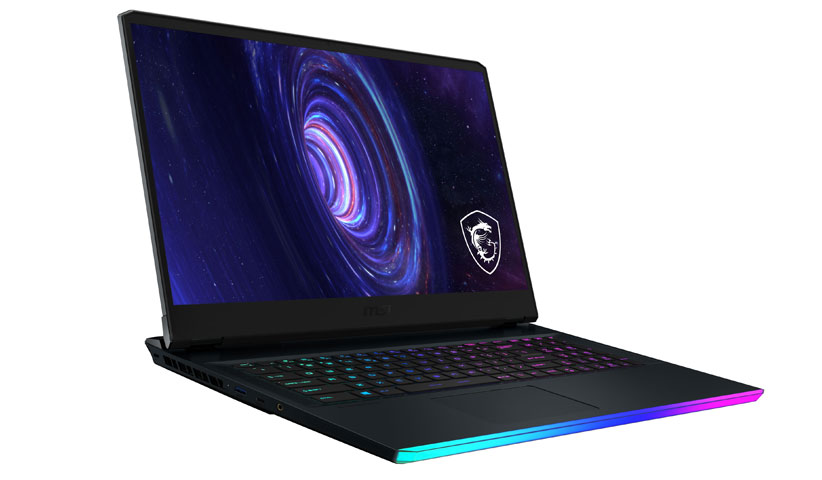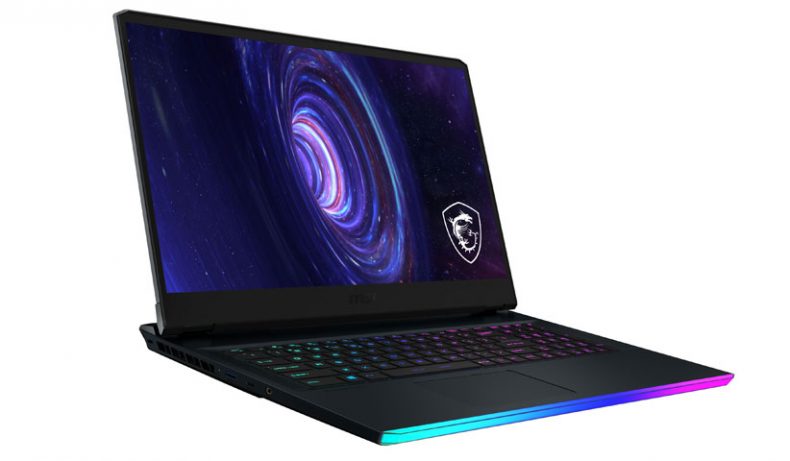 MSI's GE76 Raider is the only gaming laptop in our list with a 1080p webcam.
This is a powerful machine. Even the cheapest version of the Raider (i7-11800H and the RTX 3070) offers enough power to run smoothly the 240 Hz built-in display and a connected 4K monitor.
You can expand the memory and the SSD storage up to the maximum possible 64 GB and 4TB (RAID) respectively.
Although it is not the lightest device possible, at 6.6 lbs, it is not also the heavier model in the laptop gaming segment.
With this model you get a 99 Wh battery capable of running around 2 hours on maximum load without the power adapter.
Google Pixelbook Go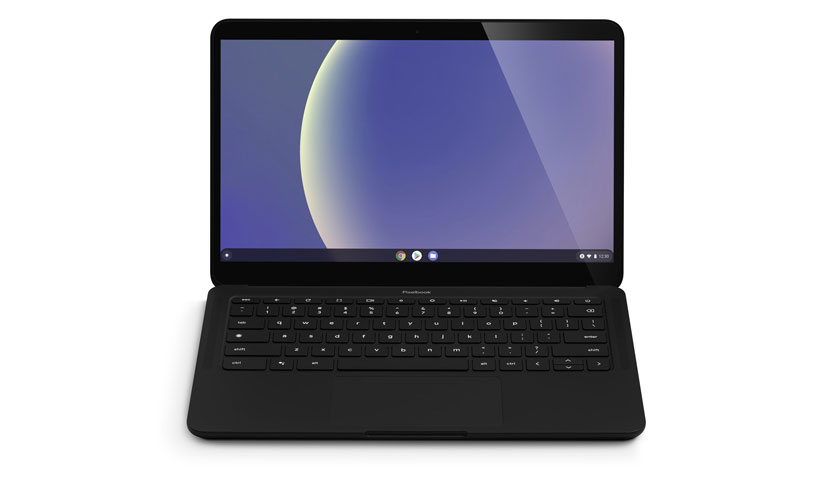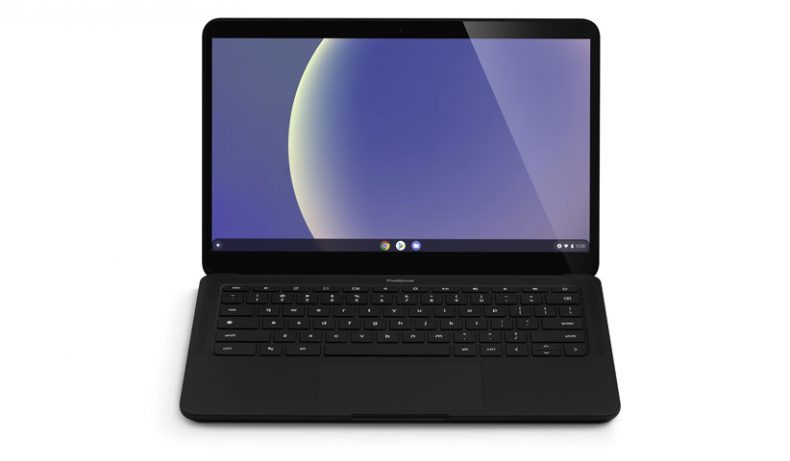 In 2019, two years after the Pixelbook, Google announced its successor – the Pixelbook Go. This was their aim to bring the Chrome OS to the premium segment.
The PIxelbook Go has a 13mm chassis made of a light magnesium alloy with a weight of around 900 grams.
Despite the reduced weight, the battery is 15 percent larger than the previous model and will run up to 12 hours.
The 13.3-inch display has a resolution of either Full HD (1920×1080 pixels) or Ultra HD (3840×2160 pixels; 4K). The narrow bezel is housing the 1080p Full HD webcam and two microphones.
Inside there is either Intel's Core m3, Core i5 or Core i7 with a TDP of five watts.
The main memory in the Pixelbook Go has a capacity of 8 or 16 GB, depending on the configuration. The storage is 64, 128 or 256 GB SSD.
There are two USB-C ports and an audio jack on the sides.
You can choose between a completely black or a pink chassis.
HP Elite Dragonfly Max Notebook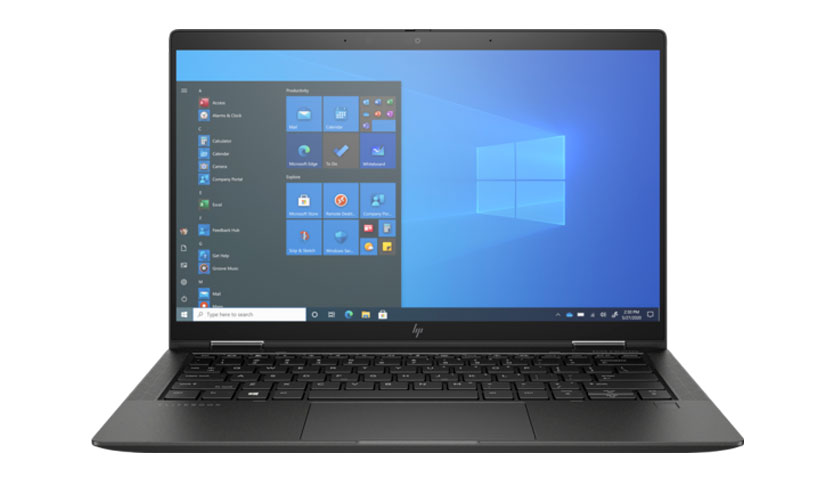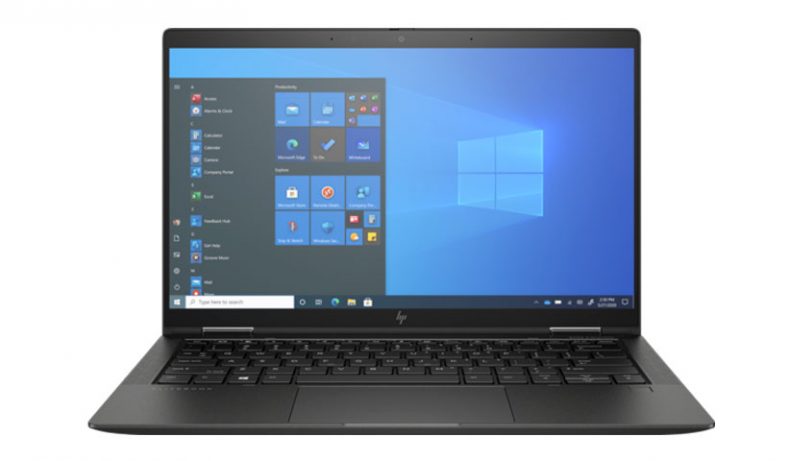 HP Elite Dragonfly is a slim, light (just 1.1 kilograms), high-quality case laptop with exceptionally good battery life.
It is powered by Core i5-8265U Whiskey Lake CPU, with 16 GB of RAM, and a 512 GB SSD. For file caching you also have a 32 GB Intel Optane memory drive.
Despite the slim build, the models have an HDMI socket and two USB type A ports. In addition you have two USB Type-C ports with Thunderbolt 3 support.
The display is 13.3-inch full HD and delivers good quality pictures ​​with a maximum brightness of 362 cd/m2.
The color space coverage is okay – 99 percent of the standard RGB color space and 76 percent of the larger AdobeRGB color space.
HP Elite Dragonfly has a 5-megapixel Full HD webcam with IR sensor and a manual mechanical privacy shutter.
HP Spectre x360 16
HP's 16-inch Spectre x360 is a big convertible with a big display and powerful hardware options with comfortable keyboard and trackpad.
Spectre x360 16 features a 5MP camera. Additionally, the camera offers smart features like and the ability to track you and keep you in the frame. This 1080p webcam could be among the best you can get in any laptop.
The HP Spectre x360 16 is pretty much the same as its smaller 13-inch sibling, but with a bigger screen, bigger battery, and better speakers. It retains all of the best aspects of its smaller sibling, including great endurance and a fast charging system.
The model we received had an Intel Core i7-11390H processor, GeForce RTX 3050 GPU, 32GB of DDR4 RAM, and 2TB SSD. This was plenty of power to handle work tasks like word processing and internet browsing while also being able to run games with good FPS .
Allan Witt
Allan Witt is Co-founder and editor in chief of Hardware-corner.net. Computers and the web have fascinated me since I was a child. In 2011 started training as an IT specialist in a medium-sized company and started a blog at the same time. I really enjoy blogging about tech. After successfully completing my training, I worked as a system administrator in the same company for two years. As a part-time job I started tinkering with pre-build PCs and building custom gaming rigs at local hardware shop. The desire to build PCs full-time grew stronger, and now this is my full time job.
Guides
Lack of a webcam may be a deal breaker for many people, but there are those who like their laptops …
Guides
In this article we talk about laptops with HDMI 2.1 support. This new standard is perfect for…
Guides
How to upgrade Dell OptiPlex xx20 series
Today we are going to show you what is possible when upgrading OptiPlex xx20 series…
Laptops
Excelent Refurbished ZenBook Laptops
If you are looking for a compact ultrabook and a reasonable price, consider a refurbished Asus Zenbook …