Upgradable Pre-Build Gaming PCs: How to Find the Best One for You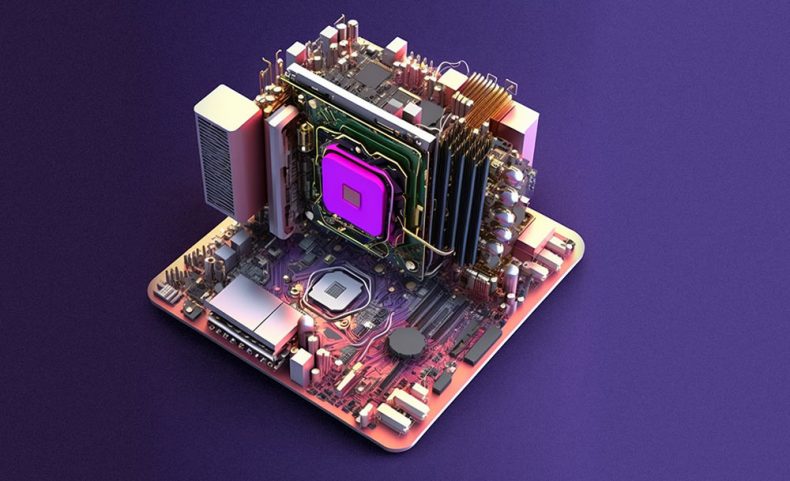 This guide will provide practical hints and tips when searching for the most upgradeable pre-built  gaming PC. Finding the right pre-built gaming computer, in a market where you don't know anything about, is a daunting task, especially for those who have limited technical knowledge.
After all, the new PC should meet all needs and not immediately become obsolete again.
With so many options available, it's important to have a clear understanding of what type of hardware components to look for in your future pre-build PC in order to be feature proof.
People may argue that the CPU is the heart of a computer, and while it is certainly important, when it comes to upgradability and future-proofing, the hardware component you have to organize your search around is the motherboard.
What motherboard to choose when looking for maximum upgradability?
Yes, the single most important hardware component to look at when buying a desktop PC, especially one that you want to upgrade a couple of years down the line, is the motherboard.
It's the backbone of your computer. The motherboard provides the chipset, the CPU slot, the memory slot, and the GPU slots for your future upgrades.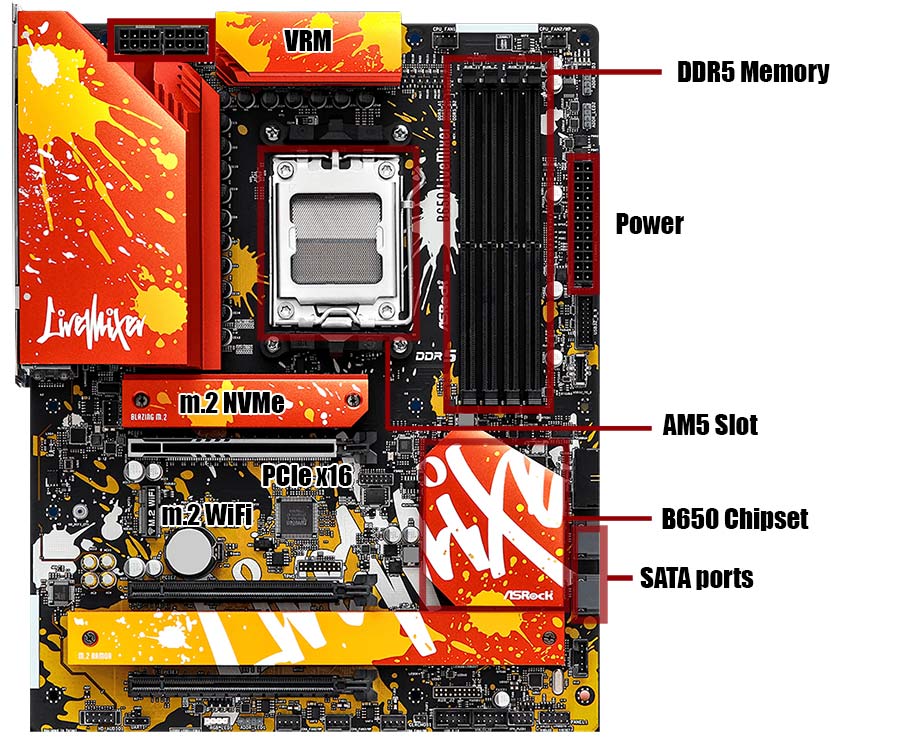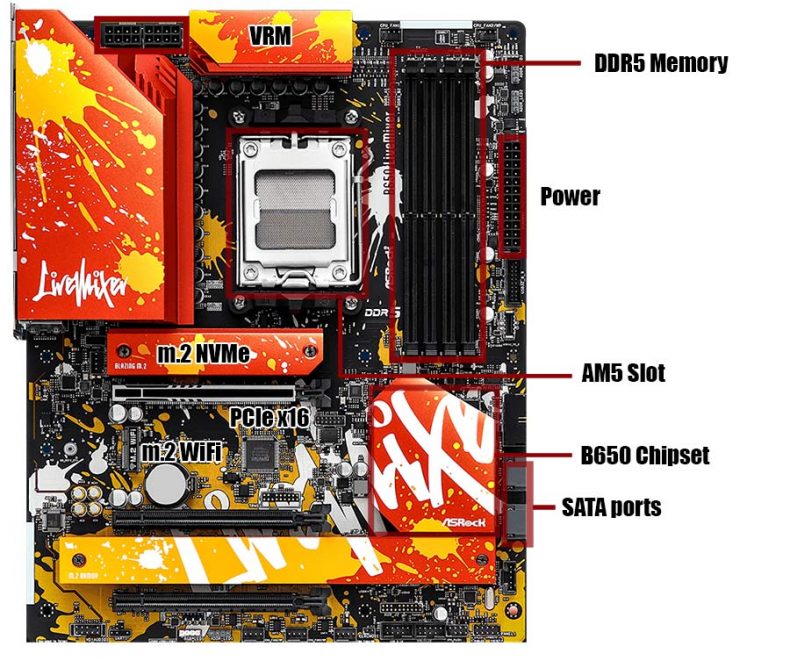 A motherboard with the right expansion slots and ports will give you more options to upgrade your processor, graphics card, RAM and storage.
When researching specific pre-build and their motherboard online, the specific model and manufacturer may not always be provided, however, you can still determine the quality of the motherboard by looking at its features such as the chipset, memory compatibility and the number of expansion slots it offers.
These are the motherboard features you should look for when assessing the upgradability of your new pre-built PC:
CPU microarchitecture
Transitioning to a newer CPU microarchitecture can bring significant benefits in terms of upgradability.
For example, if you're currently using a Zen 3 processor on an AM4 motherboard, upgrading to a Zen 4 processor on an AM5 motherboard will bring better performance and a number of new features and capabilities.
Clock speeds boost
More instructions-per-clock
Faster memory and more memory channels
Better backward compatibility
Newer components
Better power efficiency
Better cooling and lower power consumption
It's important to keep in mind that transitioning to a next gen platform comes with added costs, especially when the transition was recent.
Newer technologies and features have higher costs for the end user. A recent example is AMD's Zen 4 (AM5) and Zen 3 (AM4) platforms, where you may need to invest more but in return will have access to more advanced features and better upgradability options.
Chipset
When it comes to upgrading a desktop PC, the chipset choice is crucial – it is the heart of your motherboard and determines all the features of your new PC.
The CPU communicates with the memory, GPU, storage devices, and peripheral devices through the chipset. The chipset acts as a communications hub between the CPU and the components of the computer. It is responsible for managing data flow and providing interfaces for communication.
One of the most important aspects of a chipset in terms of upgradability is its compatibility with different types of CPUs and memory. While an older chipset can somewhat limit the upgradability of the system, the new one will give you a wider variety of CPU options and better memory performance.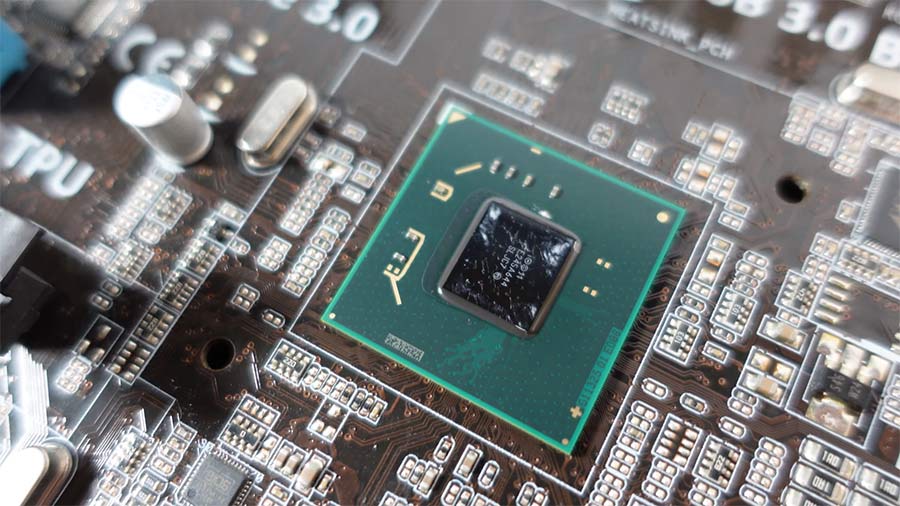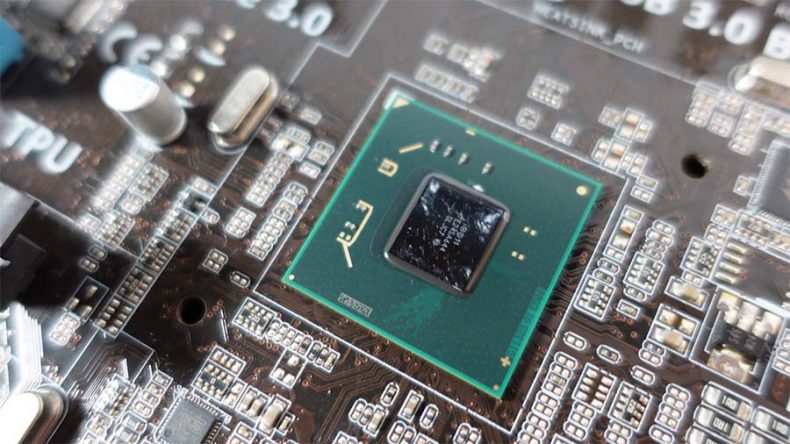 Imagine you are buying a new desktop PC and there is a cheap offer with an entry-level motherboard with an older H410 chipset. With this chipset, you may find yourself limited on upgrade options like previous gen CPUs, no overclocking capabilities, and slower USB ports.
Now, consider a newer B760 chipset motherboard. With this chipset, you will have more options and greater flexibility when it comes to upgrading your system. You'll have support for the latest CPUs, the ability to install more memory, and you will have more options for storage, including RAID configuration.
Therefore, it's important to look for a motherboard with a newer chipset that supports the latest CPU models, memory (DDR5), PCI Express version, and storage options.
The following are some examples of Intel and AMD chipset versions that offer advanced features and provide room for future upgrades.
| | | | | | |
| --- | --- | --- | --- | --- | --- |
| Chipset | PCIe v. 5.0 for GPU | USB 3.2 Gen 2x2 | SATA | RAID | Overcloking |
| AM5 – B650 | No | x4 | 4 | 0, 1, 10 | Yes |
| AM5 – X670 | No | x8 | 8 | 0, 1, 10 | Yes |
| AM5 – B650E | 1×16 | x4 | 4 | 0, 1, 10 | Yes |
| AM5 – X670E | 2×16 | x8 | 8 | 0, 1, 10 | Yes |
| LGA 1700 B660 | 1×16 | x2 | 4 | 0, 1, 5, 10 | RAM only |
| LGA 1700 B760 | 1×16 | x2 | 8 | 0, 1, 5, 10 | RAM only |
| LGA 1700 Z790 | 1×16 or 2x8 | x5 | 8 | 0, 1, 5, 10 | Yes |
CPU socket compatibility
When you are researching a new pre-built  PC, make sure the motherboard has the latest CPU sockets from AMD and Intel.
Currently in 2023 for gaming the best option from AMD is the AM5 Socket (Zen 4 microarchitecture). It's the latest and AMD has committed to this socket for their next gen stuff.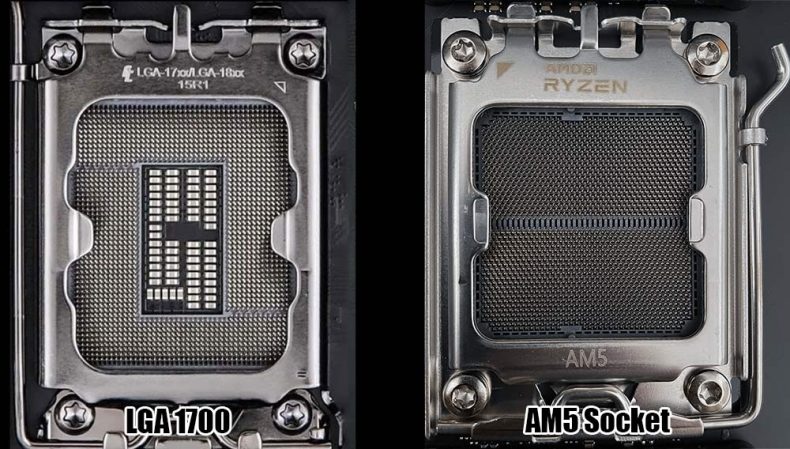 Intel's last gen CPUs use LGA 1700 socket (Alder lake microarchitecture), however, it is not clear yet, what type of socket they are going to use for their 14th gen Meteor Lake architecture. The rumors are that they are going to use LGA 1851 and the chances of seeing Meteor Lake on LGA 1700 socket are pretty slim.
At the moment, this makes AMD the better choice for future upgradability.
Expansion slots
This number depends highly on your use case, but perfectly you need at least one x16 PCIe slot (GPU), plus three PCIe slots of any size, and two m.2 NVMe slots.
Memory type and DIMM slots
If you are buying a desktop PC today, in 2023, and you value future upgrades,
DDR5 is clearly the way to go for new builds.
There are performance benefits to the newer standard, and as the time goes by the DDR5 platform will become cheaper and more available.
Data from various online price trackers has shown a downward trend in 2022, and this trend continues to be evident in 2023.
Also if you are going for an AMD AM5 system it is physically impossible to use DDR4.
So, unless you are doing a budget build, where slower ram doesn't really matter, then go DDR5.
Quality VRM design
VRM (Voltage regulator module) is responsible for power delivery to the CPU. It steps down the power from the power supply, through phases, to a usable voltage that the CPU can use.
The VRM is one of the more complicated topics when discussing desktop PCs. In general if you are not overclocking you don't need to worry about the VRM, phases, components and cooling too much.
However if you have plans of overclocking your CPU in the future, quality VRM is very important.
Here what determines good quality VRM.
Good power phase design
In general the more power phases the motherboard has, the more even and clean the power delivered. It is considered better to have more phases on your motherboard.
For general gaming use don't worry about the number of phases. Power designs with the standard 4+1 or 4+2 phases are considered enough even for light overclocking.
However, for more extreme overclocking needs, look for a motherboard with a higher number of phases – 8 power phases for moderate overclocking and 12 or 16 power phases for the extreme stuff. This will ensure that the VRM can handle the increased power demands.
We have to note that more power phases doesn't always translate to better performance, the quality of the VRM components and the cooling solution is another thing you have to look for.
VRM cooling
For overclocking make sure the VRM has a heatsink or active cooling, to prevent overheating. For general use you can skip the heatsink.
VRM Components
Look for a motherboard that uses high-quality VRM components, such as high-end chokes and capacitors. They handle the increased power demands during overclocking better.
The quality of the components is hard to determine if you don't have the knowledge. In general you have to look at motherboard reviews that specifically talk about them. There's rarely any guides out there that cover this topic. Places to look for are Hardware Unbox and Gamers Nexus channels on Youtube.  Especially Hardware Unboxed, they have a bunch of motherboard reviews for each CPU/chipset generation.
I/O ports
Consider a motherboard that has a good range of I/O ports, such as USB 3.2 Gen 2 (Type-C and Type-A), Thunderbolt, Ethernet, and audio connectors, so you can easily connect to peripherals and devices.
Fan headers
If you are planning for future upgrades like more powerful GPU and overclocking,   check the motherboard for enough fan headers, this will ensure that you have enough cooling to support in the future.
Something like four SYS_FAN headers, one CPU_FAN header, and one PUMP header is enough.
When it comes to keeping your system running cool and stable, the type of cooling solution you choose for your motherboard is important.
However, another factor to consider is the size of your computer case.
Computer case size
When it comes to future upgradability, the size of the case that a desktop PC comes in can have a significant impact on the types of hardware that can be installed.
Smaller cases, such as mini towers and small form factors, may have limited space for expansion and can be harder to cool properly.
On the other hand, full tower and mid tower cases are better for future upgrades and will maintain a proper temperature easily. These form factors will give you the option to choose a wide variety of hardware configurations if you decide you need an upgrade in the future.
When it comes to air-cooling, well-designed front mesh PC cases are the way to go. Models like the Fractal Meshify 2 and Be Quiet! Pure Base 500DX are popular choices for DIY builds. When choosing a pre-built model, look for something similar for the best air-cooling performance. Additionally, upgrading the cooling system, whether it be air or liquid, is made easy with a high-quality mid or full tower case.
In a smaller case, it is harder to install a powerful cooling system, such as a liquid cooling setup. This can limit the potential for overclocking or installing a stronger CPU.
The ability to put additional components such as extra storage drives, Wi-Fi cards, sound cards, and capture cards, is another benefit of using mid and full tower cases.
The same goes for SATA mount options which can be used to install more SSD or HDD storage in the future.
Best upgradable gaming PC models
The models we have chosen don't use proprietary hardware and most of them use off the shelf parts that are easy to swap and upgrade in the future.
Let's see a couple of well rated pre-built gaming computers.
HP OMEN 45L
The HP Omen 45L is a pre-built  gaming desktop high-end specifications. It comes equipped with an Intel Core i7-13700K Processor, a powerful NVIDIA GeForce RTX 3080 graphics card with 16 GB of GDDR6X dedicated memory and full ray tracing capabilities, and up to 64 GB of DDR5-5200 MHz XMP RGB Heatsink RAM.
In terms of storage, the Omen 45L has two m.2 slots for SSDs and one m.2 slot for wireless LAN, and four SATA slots, providing plenty of room for additional storage.
One of the standout features of the Omen 45L is its cooling system, the OMEN CRYO CHAMBER. This patented system utilizes ambient air to create extreme cooling inside the system. The case also has liquid and air-cooling options, and a tool-less design for easy expansion.
Skytech Prism II
The Skytech Prism II is a powerful and well-designed gaming PC. The system has good functional design, with plenty of room. The case also has room for expandable storage and easy access to the back of the CPU.
The motherboard features two sticks of DDR5 XPG RGB RAM with speeds of 4,800 MHz, and an upgradable WiFi card. The CPU is AMD Ryzen 9 7900X. The GPU is a Zotak Gaming NVIDIA GeForce RTX 3090 with 24GB of video RAM.
The case has a removable and upgradable WiFi card. The case has a tool-less design for easy expansion.
The system also has a custom micro-ATX motherboard with X670 chipset. The system has two m.2 for SSD and one m.2 for wireless LAN. The system also has a built-in 1000-watt 80+ gold power supply which is future proof.
Maingear MG-1 with RTX 4080
If you're in the market for a top-of-the-line pre-built  gaming PC, the Maingear MG-1 is definitely worth considering. This machine is packed with godly features, including the GeForce RTX 4080, Intel Core i9-13900K processor with 24 cores and 32 threads, and 32GB of next gen Kingston Fury RGB DDR5 memory running at 5600MHz.
The Cooler Master ML360R liquid cooler is super quiet even under heavy loads. The MSI Pro Z790-A DDR5 WiFi motherboard is also noteworthy, as it supports the latest DDR5 memory and Intel Raptor Lake architecture on the LGA 1700 socket, which means it's ready for the latest and greatest CPUs.
Skytech Prism II has a good overall build quality and attention to detail. The machine comes with good cable management and has enough room for upgrade – great for future upgrades.
The downside of the Skytech Prism II is the cost, which is definitely high. But if you're looking for a top-of-the-line pre-built  gaming PC with the latest hardware, the Prism II is a great option to consider.
Future component upgrade
Upgrading different components in a desktop PC can lead to a number of benefits.
Imagine you have just purchased an entry-level pre-built  gaming PC, but in the future you decide to transition to streaming, content creation, or you want to begin editing videos. In order to improve your computer's performance you may need to upgrade certain components.
CPU upgrade will give you better overall performance, especially when it comes to tasks that require multitasking, streaming and video editing.
GPU upgrade may improve gaming performance, as well as video rendering and other graphic-intensive tasks.
A RAM upgrade can lead to a noticeable improvement in performance, especially when running multiple programs at once or working with large files.
You may also need to expand your desktop PCs by adding additional cards, like Wi-Fi cards, sound cards and capture cards to improve connectivity, audio quality and video recording capabilities.
On the number of SATA Slots depends how many additional storage devices you can attach.  Having enough SATA slots can allow users to add more storage for their newly edited videos. in You may also create RAID arrays to improve data redundancy of your PC.
Conclusion
Let's recap on what is the most crucial part to look at when you are doing research on your pre-built  PC.
It's the motherboard. The motherboard is a major factor when it comes to upgradability. Consider one with a modern chipset that supports the newest CPUs and memory type.
Additionally, the number of DIMM slots will determine the amount of RAM that can be added in the future.
The quantity of SATA ports and if RAID support is available will influence the potential for more storage in the future.
Moreover, the quality and number of power phases of the VRM will affect its overclocking functionality.
Motherboard with plenty of features and the capacity for expansion will greatly improve the upgradability and longevity of a gaming PC. It's important to remember that technology is constantly progressing, and user needs may alter, so having a PC that can be adapted will ensure that it can keep up with the times.
The other important factor is the case. Getting a quality mid or full size case with enough space for storage and cooling is always a good choice.
Investing in a newer generation platform may incur extra costs, but the return in terms of advanced features and better upgradability options may be worth it in the long run.
Allan Witt
Allan Witt is Co-founder and editor in chief of Hardware-corner.net. Computers and the web have fascinated me since I was a child. In 2011 started training as an IT specialist in a medium-sized company and started a blog at the same time. I really enjoy blogging about tech. After successfully completing my training, I worked as a system administrator in the same company for two years. As a part-time job I started tinkering with pre-build PCs and building custom gaming rigs at local hardware shop. The desire to build PCs full-time grew stronger, and now this is my full time job.